Skip Navigation
Website Accessibility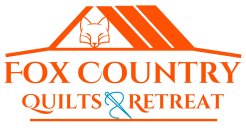 Pro-Stitcher Academy * Longarm Quilting Academy
CLASSES * QUILTING SERVICES * LONGARM RENTALS * QUILTING SUPPLIES
BLOCK OF THE MONTH PROGRAMS


Block of the Month subscription programs at Fox Country Quilts help you make a beautiful quilt top block by block, month by month! It makes sewing a quilt from start to finish easy and fun. Fox Country Quilts will establish a Block of the Month group on Facebook for you to join so you can sew along with other quilters.

What is a Block of the Month Program?

A BOM Program is a subscription-based quilting project that comes to you in the mail. Each month you will sew a portion of your quilt blocks until your quilt top is finished! It's exciting to see your quilt block of the month as they arrive, and it's an economical way to quilt as you pay for your project a little bit at a time.

How does a Block of the Month kit work?

Each month, we will send you the fabrics, instructions, and patterns for one quilt block. With each of these quilt block kits, you can sew your quilt blocks as soon as you receive you block kits. At the end of the BOM program, we'll send you the finishing kit that often includes fabric for borders and/or binding. You will also receive instructions to turn your quilt blocks into the finished quilt!

At Fox Country Quilts, we strive to bring the most beautiful and fantastic block of the month programs to you. Many of our programs also have the quilt kit option available for purchase.
Contact Us
Please feel free to contact us with any questions, comments, or special requests you may have. Phone: 903-866-7550 Email: info@foxcountryquilts.com